KEEN-MARK
Special transport, heavy haulage, project cargo
KEEN-MARK group of companies since 1991.
The transport and forwarding departments of KEEN-MARK group are located in Saint-Petersburg and Moscow.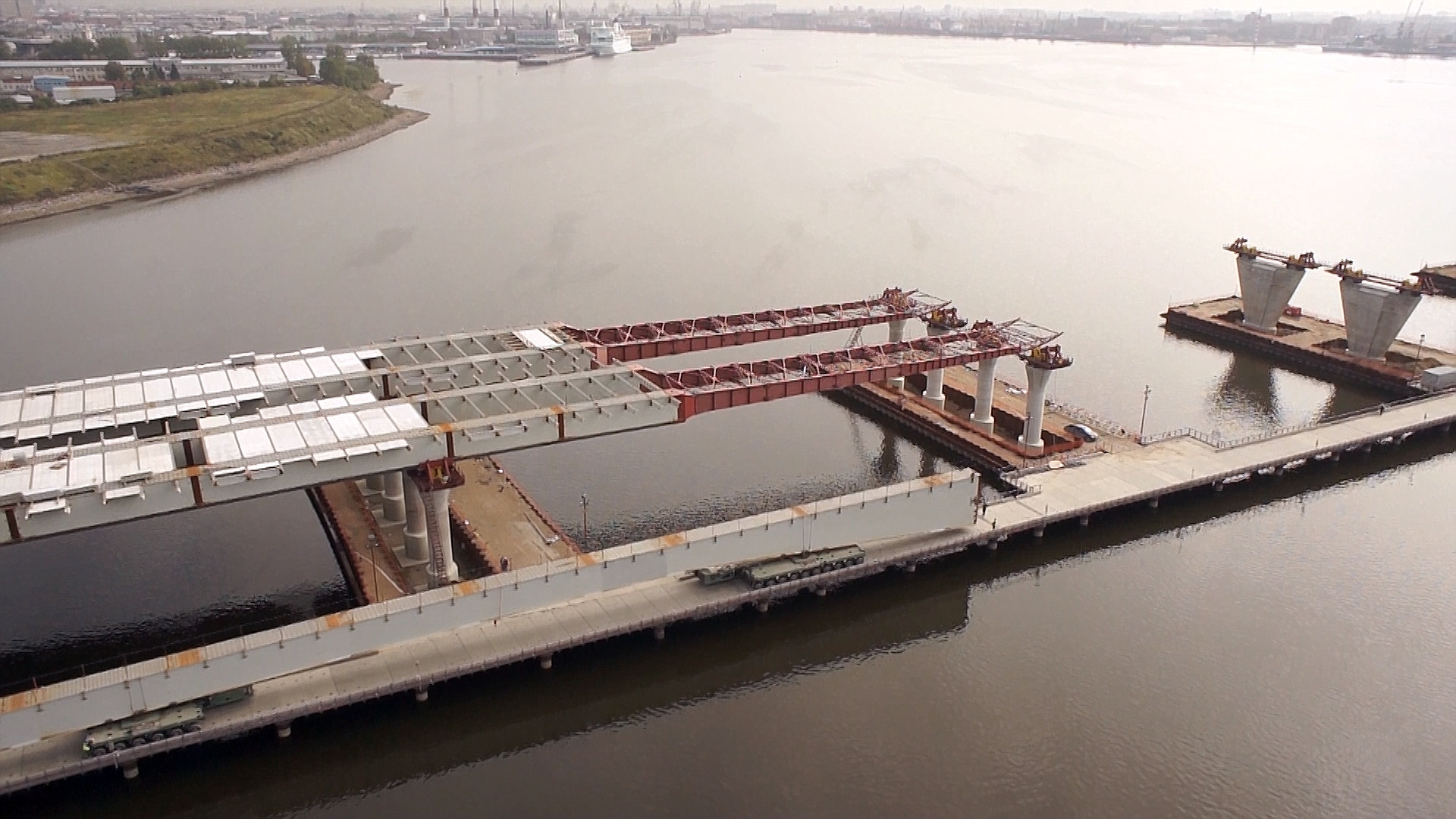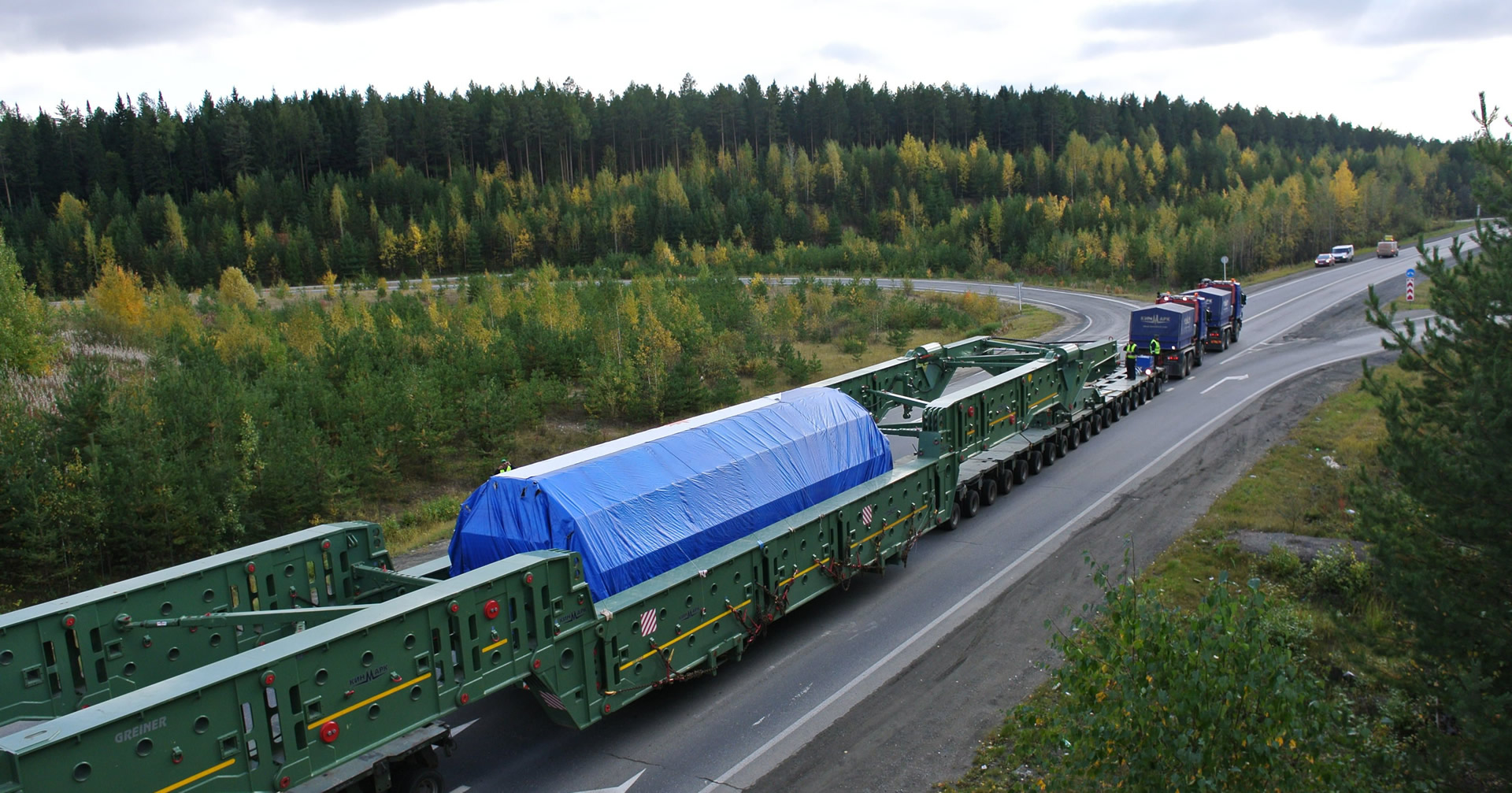 FLEET
KEEN-MARK own fleet consists of special-purpose 35 main tow and ballast tow tractors, 100 semi-trailers of import production for transportation of wide range of oversized and heavy cargoes. KEEN-MARK is able to transport heavy indivisible goods with weight up to 3500 tons using its own modular trailers Goldhofer THP (96 axles), self-propelled wheeled modules Scheuerle SPMT (88 axles) and special equipment.
KEEN-MARK owns and operates an exclusive bed, of special type of "GIRDER BRIDGE", ensuring optimum load distribution on the axles of the transport modules and the reduction of the total height of the train to the height of the cargo. Unique dismountable construction of "FLY OVER BRIDGE" allows to carry out transportation of cargoes weighing up to 500 tons, avoiding extra costs of strengthening bridges and using other artificial structures.
All vehicles are equipped with satellite tracking system, allowing to monitor and coordinate the movement of trains 24 hours per day during domestic and international transportation of goods, ensuring the safety of the transportation.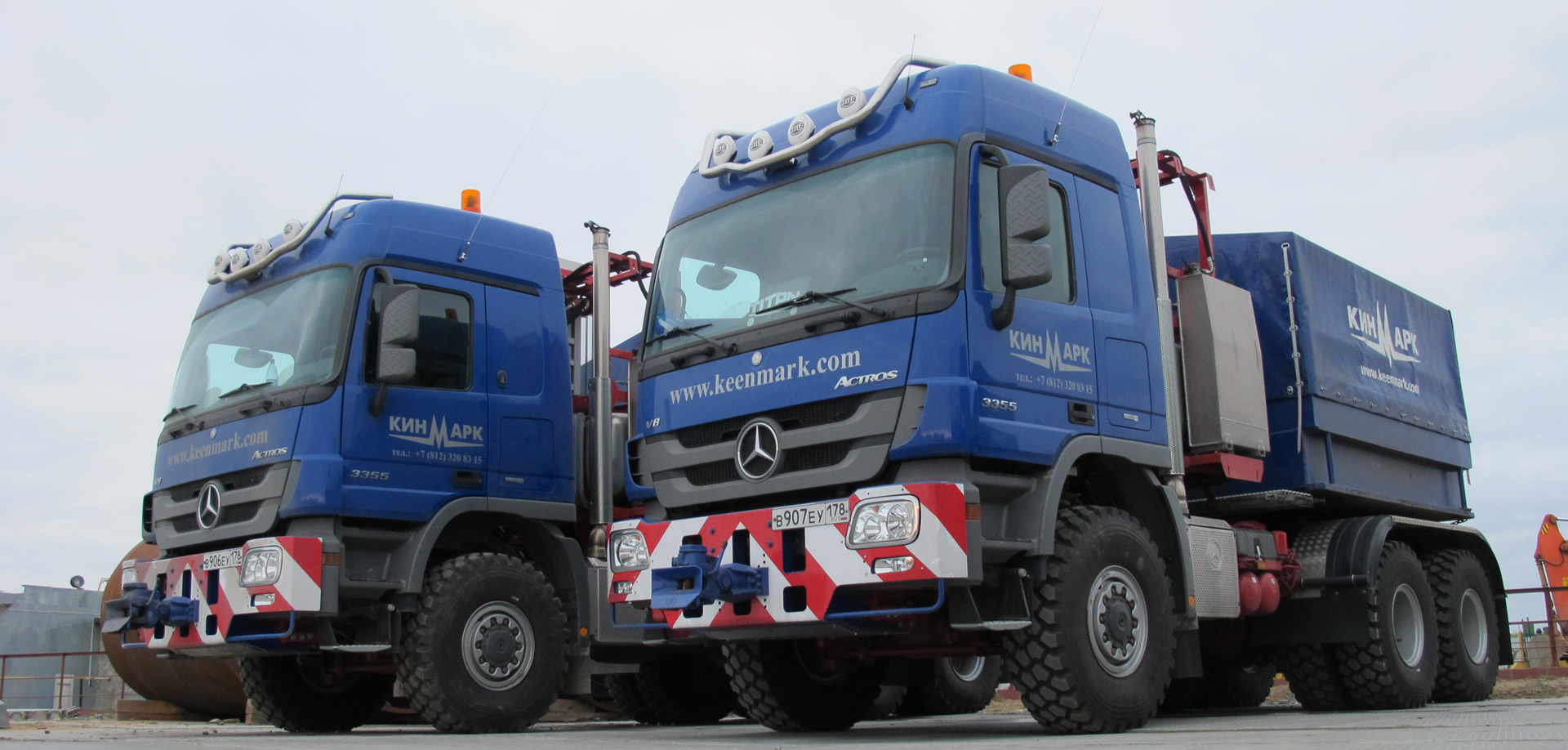 STAFF
The company's specialists pass through mandatory training, learning and development of competence within the premises of European manufacturers of complex equipment, and within specialized professional training centers in EU countries.
DOCUMENTS AND CERTIFICATES
KEEN-MARK has been a member of ASMAP since 2002; has been included in the Register of bonded Carriers FCS since 1994.
Activity of the company is certificated and corresponds to the requirements of the International standards:
Liability of KEEN-MARK group is insured in IJSC "VSC". The insurance coverage limit is 5 000 000 EUR. The unique feature of the coverage our Insurance Liability Contract is a possibility of increasing of the coverage limit for capital-intensive goods up to 10 000 000 EUR without any additional approvals required.